Landscape Design 
Our knowledgeable horticulturalist and landscape designer will work closely with you to create an environment that is economically, historically, and culturally sensitive, an environmental diversity that provides nourishment for the senses and the spirit, nourishment that originates in the increased awareness of the interdependence between human beings and their total environment. We strive to present all our landscapes with a balance that custom fits each site. For this reason, we offer "Budget Sensitive" gardens and/or a "Phased Design" approach so we can accommodate your current landscape allowance.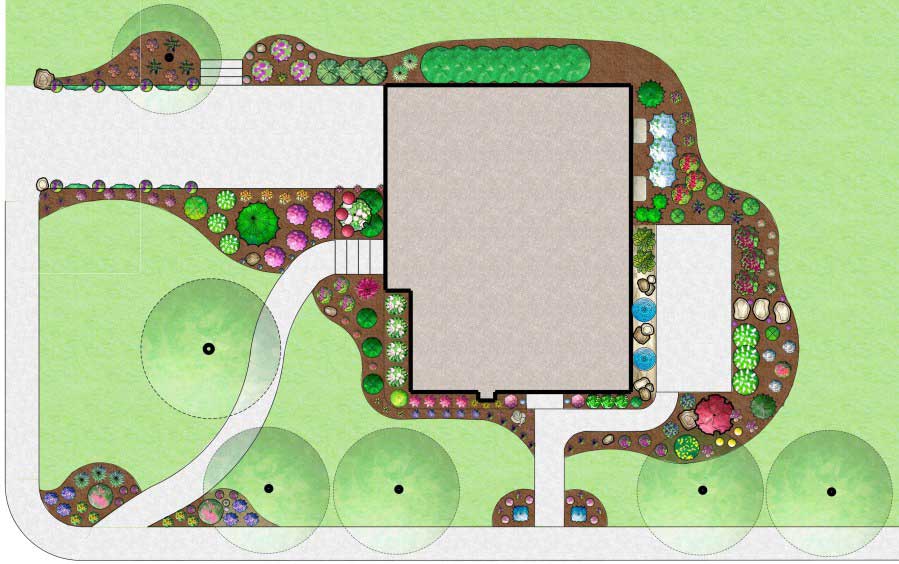 The Design Process: An initial visit will include meeting the property owner to understand the vision of the landscape, on-site measurements, site analysis, and documentation of the existing landscape. The designer will then prepare a detailed plan of the project using CAD software. A follow-up visit will be scheduled to present the proposed plan and cost estimate.
CONTACT US today and let our experts create the outdoor oasis you have been longing for! 
Landscape Construction
The creation and construction of both residential and commercial outdoor spaces that utilize softscapes (plants) and hardscapes (non-living elements such as walkway, patios, pergolas, and fountains) in a complementary manner is imperative to bringing fun and functionality to your landscape.
Whether your ideal landscape incorporates a patio, retaining wall, or complete outdoor kitchen and living area, our experts will provide professional, quality installation in a timely manner. 
The Construction Process:
Our project manager will review the master plan with you and answer all questions.

Our skilled work force will begin the excavation and installation process of the hardscapes.

Once installation is complete, grading of the area and debris cleanup will occur.

Irrigation, drainage, and lighting crews will begin wire connections and installation.

Softscape materials (plants) will be planted and mulch spread according to the design.

Light fixtures will be adjusted and all irrigation systems will be checked.

A final walk through will occur to ensure the final landscape meets the customer's expectations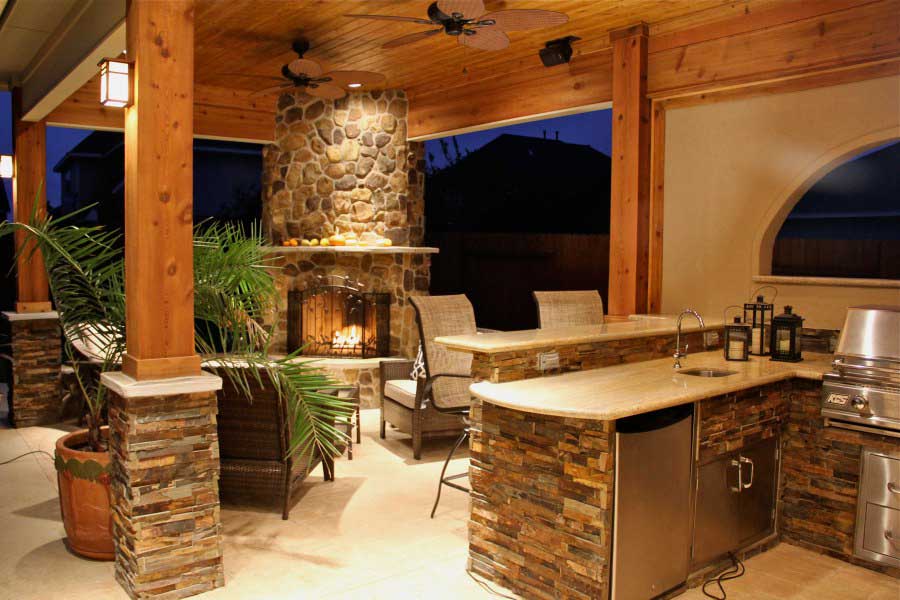 COMMERCIAL & RESIDENTIAL
Retaining Walls Seating
Walls
Natural Stone and Paver Steps
Patios
Walkways
Driveways
Water Features and Ponds
Fire Pits
Fire Places
Outdoor Ovens
Outdoor Kitchens
Pergolas, Arbors, Trellises
Decks
Landscape Lighting
Irrigation: Outdoor Living Spaces
Artificial Turf and Putting Greens
Children Play Areas
Landscape Lighting
Enjoy your landscape after the sun goes down with low voltage landscape lighting. Merkle Lawn Care Company, Inc. offers customized lighting design that accentuates the key elements of your home and landscape while providing the needed illumination for a safe nighttime environment. We utilize LED energy efficient lamps with high quality light fixtures that are strategically placed in your landscape to enhance your property and its key features.
Why LED? Outdoor LED lighting consumes approximately 75% less electricity than incandescent lighting systems. LED bulbs last approximately 40,000 hours while Incandescent bulbs last approximately 1,000 hours.
Lighting Services

Unique lighting design 

Innovative installation solution  

Retrofit LED camping services

General Repair